Atlas Copco Scroll Oil-free Compressors
Atlas Copco belongs among one of the most expert scroll air compressor manufacturers. The SF and SF+ oil-free scroll compressors deliver pure oil-free air with supreme energy efficiency.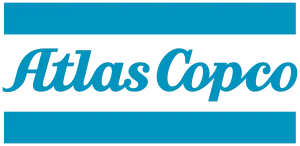 Description
SCROLL OIL-FREE COMPRESSORS
Atlas Copco belongs among one of the most expert scroll air compressor manufacturers. The SF and SF+ oil-free scroll compressors deliver pure oil-free air with supreme energy efficiency.
FEATURES:
Energy efficiency
SF scroll compressors are equipped with IE3 premium efficiency motors as standard. Unloaded power consumption is eliminated thanks to the simple start/stop control
Low maintenance
Moving parts have been reduced for a long operating life with minimal service interventions
SF+ for flexible control
While the SF comes with a standard pneumatic controller, the SF+ features the Elektronikon®. This controller can be adapted to your specific needs with extra sensors, digital contacts, fieldbus, Internet and SMS communication functions.
The next scroll compressor for your operation?
Atlas Copco SF and SF+ scroll air compressors are oil-free compressors built on Atlas Copco's vast experience in manufacturing high-quality compressed air technologies.

The SF and SF+ series comes fully loaded with the state of the art features such as high-end controller Elektronikon®. This reliable scroll compressor is hosted in a small package, resulting in a small footprint. The SF series answers your demands through innovative technologies and supreme energy efficiency without compromising quality

The SF and SF+ plus scroll compressors join our lineup of oil-free air technologies such as screw compressors, tooth and centrifugal, giving you, the customer, the perfect option for your need and operations. As oil-free compressed air is a prerequisite for many manufacturing processes, we ensure consistent oil-free air by preventing oil from entering your compressed air system. The SF and SF+ are certified Class 0 (ISO 8573-1) – 100% oil-free compressed air.
Scroll compressor application
There is no metal-to-metal contact between the compression scroll elements. As a result of the moving parts not touching during the actual compression, unlike oil-lubricated compressors, there is no need for oil lubrication. Therefore, the scroll compression principle guarantees high-quality, delivering 100% oil-free compressed air. 
SF scroll compressors are suitable for sensitive applications and are available with IE3 Premium efficiency motors. They provide flexibility and energy efficiency in sensitive applications and industries, where the risk of oil contamination is not acceptable. These applications include food and beverage processing, pharmaceutical manufacturing, petrochemical processing, wastewater treatment, and many more. In these critical environments, contamination by even the smallest quantities of oil can result in costly production downtime and product spoilage.
SCROLL COMPRESSOR ADVANTAGES
Quiet operations
The SF and SF+ scroll compressor run at a slow speed, and as a result, they are very quiet in their operations, as low as 53 dB(a). It makes the scroll compressor quieter than other technologies such as reciprocating compressors. The SF and SF+ have a small footprint, making them suitable in increasingly smaller workspaces (such as laboratories and dental practices) that still require uncompromised air quality.
Simplicity and reliability
If you are looking for a reliable oil-free compressor, the SF scroll compressor has a minimal number of parts; this helps ensure long operating life helping limit the service interventions. The small footprint and the design makes service access easy.
Advanced scroll air compressor technology
Air compression is achieved by the interaction of a fixed and orbiting scroll. Air at inlet pressure enters the compression chamber at the exterior side of the scroll element. Once the air is drawn in, the orbiting scroll seals off the inlet port. As the scroll continues its orbit motion, the air is progressively compressed into an increasingly smaller 'pocket'. A continuous compressed airflow leaves the scroll element through a discharge port in the center of the fixed scroll. This process is continuously repeated, resulting in the delivery of pulse-free compressed air. You can learn more about scroll compressors and other technologies on the Atlas Copco compressed air wiki.
JD Fans - The Best Solution to Significantly improve the environmental comfort.