Atlas Copco Automan Oil-lubricated Piston Compressors
Our range of Automan AF/AC piston compressors offers a compact, versatile and reliable source of compressed air when you need a small amount of compressed air for a variety of applications.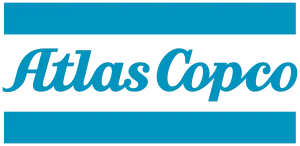 Description
Automan AF/AC oil-lubricated piston compressors (1.5-8.1 kW)
AF High-grade aluminum piston compressors
Our range of AF aluminum piston compressors are all designed for mobility and ease of use. The compressor block is manufactured from high-grade aluminum alloy – the same material used in high-performance car engines. This ensures exceptional heat transfer capabilities and high tensile strength.
AC Belt drive Piston compressors
Designed with a slow-running compressor block for long service life, our AC belt drive cast iron piston compressors provides a solid source of compressed air with a high durability. We also provide aftercoolers and an automotive dry paper type air cleaner on the larger models, providing clean air for your needs.
JD Fans - The Best Solution to Significantly improve the environmental comfort.